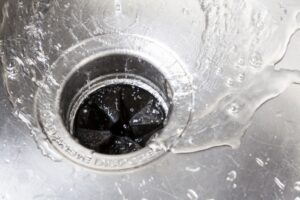 If we had to guess, we'd imagine that you don't spend a whole lot of time thinking about the drains in your home, or the rest of your plumbing system for that matter. That is, you don't think about them until something goes wrong—like a clogged drain.
Sometimes it's possible to resolve clogged drains on your own. No, we aren't talking about reaching for that bottle of store-bought chemical drain cleaner you keep under the sink—that's bad news (more on that in a bit). We're talking about superficial drain clogs you can relieve with a plunger and a little bit of "elbow grease." Another step you can take if your drain clog results in a smelly drain is to wash a little baking soda and vinegar down with hot water to help alleviate it.
If you're still experiencing problems after these steps, that's when it's time to call us for professional drain cleaning.