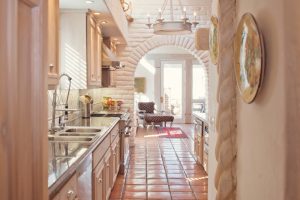 Imagine this scenario: You walk out across your kitchen floor. You notice a warm spot. Your dog is nearby—perhaps he was napping there? You shrug it off and don't give it another thought.
A week later, you think you hear the sound of running water. Perhaps you get your water bill and notice it is higher than usual. Again, a problem you shrug off—it's not that much higher.
Another week goes by… that warm spot hasn't gone away and your dog is in an entirely different room. The sound of running water is still in your ears, despite no plumbing appliances being on. Now you're getting worried, what should you do?