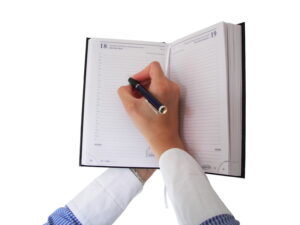 If you have the mindset that you'll just schedule maintenance for your ductless system when it's convenient, you might be actually doing your system, and your wallet, a disservice.
This is because ductless systems actually need professional maintenance twice a year to ensure they work as efficiently and effectively as possible, for as long as possible. Without routine professional maintenance, you can't possibly expect your system to operate at its best, or last its expected 10–15 year lifespan (or more!).
Read on to learn more about the power of preventative maintenance and why it really is necessary every six months.
The Importance of Preventative Ductless Maintenance
Being proactive is essential when it comes to keeping any HVAC system in great condition for as long as possible. Many of the problems that can develop in an air conditioning system, heater, or heat pump system can start out subtly, not giving off any type of symptoms that you'd be able to recognize unless you closely examined the problem.
This is why it's usually hard to find problems early enough to prevent much of the damage by just waiting for your ductless system to show troubling symptoms. Instead, maintenance allows our technicians to thoroughly inspect your system for signs of wear and tear long before that wear and tear starts to cause issues.
If you really want to prevent problems from getting too developed inside your ductless system, the best thing you can do is schedule preventive maintenance twice a year. Ductless systems operate on heat pump technology. This means that your ductless system doesn't just operate as a heater—it also operates as an air conditioner. This means, unlike a central furnace or central air conditioner, you're using it year-round for both the heating and cooling season. This is why bi-annual service is so important.
The Power of Bi-Annual Ductless Maintenance
As we alluded to above, the annual maintenance schedule for most traditional HVAC systems is based on the level of demand they experience throughout the year. Most air conditioners and heating systems only have one season of high demand—either winter or summer.
In order to cope with those high-demand times, preventive maintenance is best scheduled the season before. We recommend fall maintenance for heaters and spring maintenance for air conditioners. This helps ensure the HVAC system is in great condition before it's expected to perform at top levels.
Like we said above, ductless systems provide both air conditioning and heating functions. This is the main reason many people choose a ductless system: they're efficient air conditioners and heaters. They're especially efficient as heaters because they transfer heat rather than generate it. But they can only live up to their full potential with routine, professional tune-ups, twice a year!
Ask about our Total Home Care maintenance plan. This affords our maintenance members a number of benefits. We're excited to tell you more, so give us a call.
For all your professional Woodbridge, VA, HVAC services, look no further than AllTech Services, Inc. Contact us today!