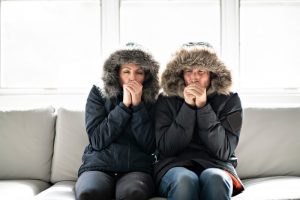 It would be great if we could always count on our home heating systems to work flawlessly, without any problems, throughout its entire lifespan. We can definitely reduce the chances of major problems with maintenance—yearly tune-ups allow our technicians to fully inspect, clean, and adjust your heating systems so they work as effectively and efficiently as possible.
But no system is flawless. And one of the more common problems we get calls for from homeowners in regards to their furnace creating hot or cold spots around their living space.
For instance, your living room may feel like an icebox while the bedrooms are stuffy and almost too warm. This is referred to as uneven heating (or uneven cooling, in the case of an air conditioner experiencing this problem in the summertime), but what causes it and what can you—or rather, we—do about it?