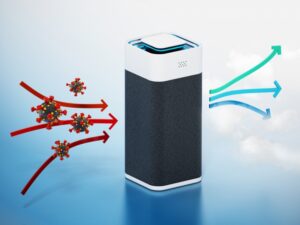 Air quality outdoors has been a concern on many of our minds lately, as smoke from the Canadian wildfires drifts all the way south to us.
But how much do you know about indoor air quality? Indoor air is often more contaminated than outdoor air, but we don't get air quality warnings about that with our weather forecasts.
We'd like to tell you a little bit about indoor air quality: how it's contaminated, how air purifiers improve it, and how cleaner air can improve your life.