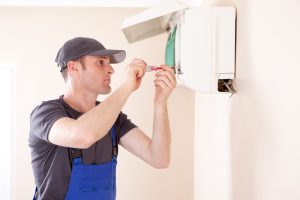 If you've come across this blog post and decided to read through it, there's a good chance you're looking to accomplish comfort and savings out of your HVAC system. A ductless heating (and cooling) system, is definitely a good choice, then!
This system's setup is similar to that of a standard central air conditioner in that it involves an outdoor unit and refrigerant lines that transfer heat in order to bring cooling into your home. But wait, we're talking about heating right?
That's the difference with the ductless system, right there. The refrigerant process can be reversed to bring in effective heat! And of course, another thing that makes the setup different is that there isn't one single indoor unit, rather there are up to 4 individual air handlers connected to one outdoor unit.
This is where the unique needs of a ductless system come in—unique needs you might not ever need to face so long as you have your ductless system professionally installed. Read on to learn more!