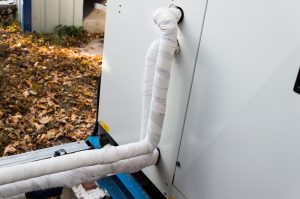 If you discover a leak in a car tire, you go to a mechanic or a tire shop, right? How about a pipe leak? You'd call a plumber. So, what about when you have a refrigerant leak?
The thing is, many homeowners think that it's okay to lose refrigerant—that it's something that comes natural with the operation of their heat pump or air conditioning system. But in actuality, losing refrigerant is just as detrimental, if not more so, to your air conditioner as losing air in a car tire is to your vehicle.
If you suspect your air conditioner is losing refrigerant, rather than just ignoring it, we urge you to call our pros right away. We've given a rundown of why, below.