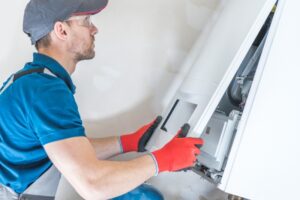 With chillier temperatures for at least the next couple of months, you may be wondering if your aging or struggling heater has what it takes to see it through the rest of winter and early spring. If you skipped fall maintenance, this can be a big concern.
Will you have a heater breakdown on one of the coldest days of the year? Should you have your system inspected? Is maintenance worth it this late in the season?
The answers are: Maybe, Yes, and Absolutely!
Read on as we uncover the importance of consistent heating maintenance, no matter the time of year.