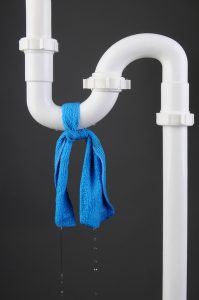 Your plumbing system is one of the most important components of your home, so we understand that when something goes wrong, you want a quick and convenient solution, but this can come with a much higher price than you bargained for: quick and convenient doesn't always mean permanent! We'll start this off by saying—the best way to find permanent solutions to your plumbing problems is by hiring a professional Sterling plumber to start with.
Attempting plumbing repairs on your own, or even trusting the neighborhood handyman or an over-enthusiastic "do-it-yourselfer," may solve your problem temporarily, but you need to get to the root of the issue, which only an expertly trained and highly experienced plumber—such as a member of our team—can do.
Plumbers Have Access to the Latest Equipment
When you hire a professional plumber, you can count on us carrying the latest equipment. This helps us to resolve the hardest problems in plumbing. Imagine you have tree roots that have infiltrated your sewer lines, for example.
No amount of chemical drain cleaner is going to clear that up (and actually, this can do more harm to your plumbing system, anyway). Instead, you need a pro with hydro-jetting equipment and the proper training on how to use it.
You Need a Plumber with Experience in Multiple Plumbing Issues
Sure, you can call a general handyman for that plumbing clog in your sink, but what if the problem goes further than just your sink? Do they have the training and the tools necessary to conduct sewer line repairs, if needed? Our professional plumbers provide a number of different services.
The plumber you call should be effective at installing new pipes, replacing old pipes, installing water-using appliances, conducting proper drain cleaning, and more. This way you can ensure a permanent resolution to your plumbing issues rather than just a temporary fix.
You can also count on a detailed diagnostic report when you trust in a professional. There are many plumbing problems that are caused by hidden factors. Our plumbers will check your entire system so that they can find any underlying issues.
Finding Permanent Solutions
Again, when you call on a professional plumber, you are going to have someone who can provide you a permanent solution to your plumbing problem. The repair or replacement service that we provide is going to effectively resolve whatever plumbing problem you have, and you will not have to worry about running into the same problems again.
On the contrary, you could rely on something like chemical drain cleaners to relieve a clogged drain, and be dealing with another clog in the same exact drain just a few months later. Plus, as we mentioned above, these store-bought solutions are corrosive and can eat away at your pipes, eventually causing you to need to replace your pipes much sooner than you would have had to otherwise.
AllTech Services, Inc. is the team to call when you're looking for professionally trained plumbers with a reputation of competence and value, whether you need drain and sewer services, kitchen or bathroom plumbing services, or repiping. Contact us today!