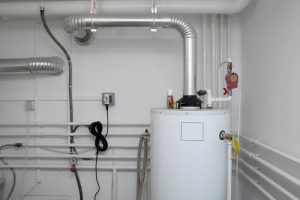 Water heaters are, historically, very sturdy systems, designed to last quite a long time. This is especially true if you care for yours properly by scheduling routine maintenance for it. It's important to note, though, than no matter how well you take care of your water heater, it won't last forever.
The trick is being able to recognize when your water heater is, in fact, on its last legs so you can upgrade it before it has a chance to break down on you entirely—something that is inconvenient any time of the year, but especially in the winter! Do you really want to find out your water heater failed by hopping into the shower and be greeted with ice-cold water? We didn't think so!
So without further ado, below are some warning signs that indicate it's time for you to go ahead and explore a water heater replacement.