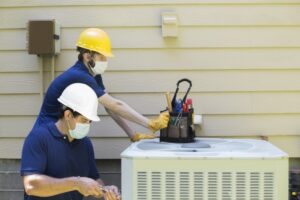 When you first read the title of this blog post, you might have thought, "Wow, they're going to tell me how to install an air conditioner? What a great way to save money!"
That's not our goal here. In fact, trying to install a central air conditioning system on your own could end up costing way more than you were planning on spending, both with the initial purchase of your air conditioner and in the long run.
This is because an improperly installed system might not be sized correctly to begin with, meaning you won't have an efficient system, and it could even break down quicker than it would otherwise. No, we're sharing the steps of professional air conditioner installation with you so that you understand how important it is that you hire a pro for this job. Read on to learn more!