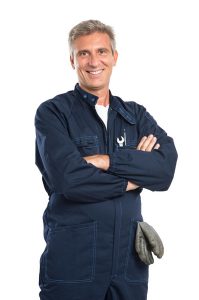 There are a variety of appliances that require the use of natural gas, many of which are likely installed in your home. Gas is a leading fuel source due to its affordability and convenience over other fuel types, such as electricity or propane. It puts out a high amount of heat relative to the amount consumed, making it a highly efficient fuel source.
But to get your gas appliances to work, you have to have constant access to a stream of natural gas—that is, you need a gas line from the nearest city gas main to your home if you want to be able to use your gas appliances at all. In some older neighborhoods, this is not always available. We'll be able to advise you whether this is the case or not. And when you are ready for gas line installation or service, fortunately, we have the Sterling, VA plumbers for the job!
Hire a Pro for Your Gas Line Installation
The first thing you should know about gas line installation is not only is it dangerous as a do-it-yourself project, but it may actually be against local codes and ordinances. Gas lines can be dangerous, and working with them, without professional training and equipment, can be hazardous to you as well as your property. If you need a gas line installed, the number to call is ours—for professional plumbers with extensive experience in gas line services!
Why Professional Installation Is So Important
There are plenty of reasons why professional gas line services are so important. As mentioned above, safety is the leading reason. In order to be able to detect gas, professionals add an odor to natural gas and propane. This is just one safety measure that has been used consistently throughout the years, to prevent gas from building up in confined spaces and then combusting when heated.
In order to ensure that you have safe gas piping in your home, however, you need to hire a professional. Whether you are looking to have gas lines installed for your heater, a new cooktop and oven, or a water heater, attempting "DIY" installation or service can be dangerous.
Get Reliable Gas Line Performance
Another reason to trust pros for your gas line services is so your gas-powered appliances will function as they should. Professional gas line services make it certain that connections are correctly made, with proper seals and materials.
Ensuring that you have the right piping for the job makes the difference between having a gas boiler or water heater that performs, versus one that doesn't or one that performs so inefficiently that you waste energy running it. Whether you already have gas piping and suspect or know there is a problem with it, or you're interested in having gas lines installed in your home, make sure you contact our professional plumbers!
AllTech Services, Inc. is a value-based business who believes in investing and contributing locally. We're proud of the customer and employee loyalty we've attained as a result. Contact us today for superior HVAC and plumbing services!