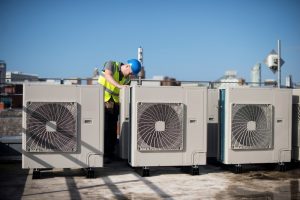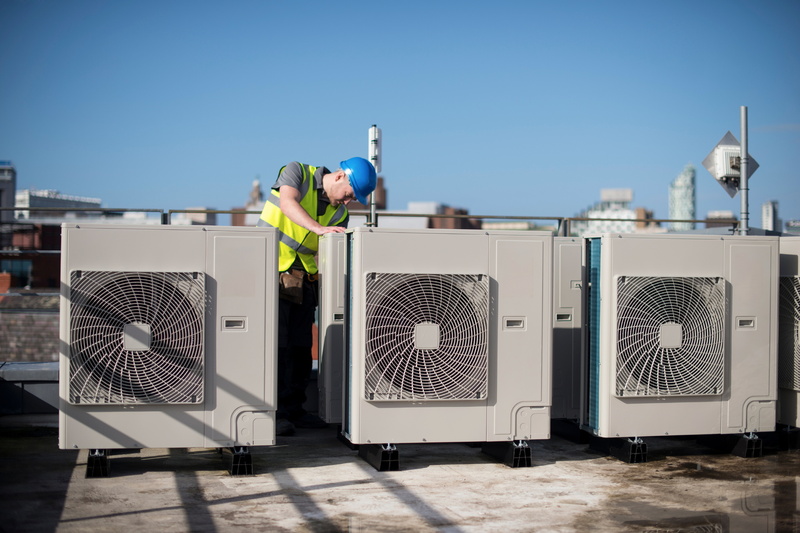 Commercial HVAC systems are designed, and function, differently than residential systems in a variety of ways. After all, they're tasked with cooling more space than the average home, in most cases. Most commercial spaces also have unique cooling needs. For instance, you may need to keep computer systems or other important equipment from overheating. Overall, commercial HVAC systems require specialized care and attention, which is why it's vital that you use a professionally trained Leesburg, VA, HVAC contractor.
Our team often recommends rooftop commercial HVAC systems for businesses. These systems are comprised of multiple modular units placed on top of your commercial space. It may seem odd to put these outdoor units in a space where they'll be constantly exposed to the blazing sun. However commercial systems are designed to handle such weather, and in return they off a number of benefits, which we've highlighted below.
Easy Access
The last thing you need in your commercial space or business is an HVAC technician trampling through the workspace and causing disruptions. Rooftop units take that concern away. Our technicians can easily reach your HVAC units without interrupting business, letting you focus on your bottom line without worrying about how your air conditioner is functioning.
Having rooftop access also means you can move new units or other large equipment in and out without the needs to move through the business space itself.
Adding and Subtracting Units
One of the biggest advantages of modular units is that it enables you to increase or decrease your cooling (and heating) power—either to address a changing need for an existing business or to accommodate the needs of a new business taking up residence in the commercial space.
Our team can simply install a new modular unit onto the existing system or remove one as necessary. The rooftop of a commercial building makes the perfect spot to do this, since it's easier to add and subtract units without having to move through the space itself. The rooftop also gives you space to expand your system to hold as many units as needed—which can be tricky inside or around a space-starved business.
Better Use of Space
Speaking of using up space, any commercial building or business has to make optimal use of the space available to them. You likely need storage space, room for workstations, and even outside space for parking. Installing an HVAC system inside this space means using up valuable real estate.
But the roof allows you to have the system set up in an unused area, enabling you to expand workspaces, store more materials, give your employees more space to work in, or even to add a couple of parking spots around your business.
Whether you need repairs done to your existing commercial HVAC systems or you are interested in learning more about rooftop HVAC installation, we are the team to call. We're highly trained and experienced with a number of commercial HVAC needs.
AllTech Services, Inc. is your trusted resource for quality residential and commercial HVAC services. Contact us today!