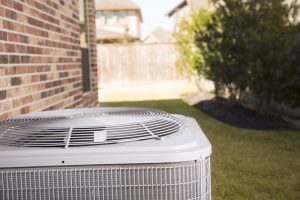 Air conditioner refrigerant has been a hot topic of conversation lately, with R-22 steadily being phased out for a more environmentally friendly version of the fluid. We thought we'd uncover a common misconception about this important component of your air conditioner, as well as a few other Ashburn, VA air conditioning services myths that could be put to rest.
Refrigerant Should Not Have to be Refilled Regularly
When your air conditioner is first installed, it has enough refrigerant within it to last its entire lifespan, ideally. Occasionally, yes—your refrigerant may need to be recharged (refilled). But this is only if the AC has a leak!
There are a number of homeowners who mistakenly think that refrigerant should be recharged every maintenance appointment, but this shouldn't be the case. If this is happening during your maintenance appointments, then your HVAC professional is doing you a disservice by not finding and repairing the source of the leak.
Another Common Maintenance Myth
Speaking of maintenance, another common misconception about air conditioners is that routine maintenance will help increase the cooling power of a system. This is true to some extent—investing in maintenance allows us to adjust and clean your system to improve its efficiency and as a result, more effectively cool your home.
But your maintenance appointment is just a small part of the equation. If you are having airflow issues or find that you're not getting enough "cooling power" in one section of your home, there could be a couple issues at play. First off, you may have a clogged air filter that needs to be changed—this should be done every 1–3 months. See the next common myth for more information on this.
Secondly, certain parts of your home may feel warmer than others due to a ductwork problem, or simply because those areas are naturally warmer. For example, if you have a two-story home, upstairs is going to be hotter than downstairs since heat rises. A solution to this would be to invest in zone control cooling.
The Air Filter Misconception
Too many homeowners believe that it's fine to go between maintenance tune-ups without changing the air filter. This component is in place to protect the inside components of your air conditioner—particularly the coils—from dirt, dust, and other debris.
Therefore, if the air filter becomes too clogged then debris will be able to build up on system components, rendering the unit inefficient. Over time, this will create increased strain on the AC system and decrease its lifespan. You could find yourself replacing the system far sooner than you would have had to otherwise.
During heavy periods of cooling system use, your air filters should be changed every 3 months. If you have significant contaminants in your home, such as pet dander or cigarette smoke, then this should be upped to once a month. This also depends on the quality of air filter that you have in the system.
When you need expert knowledge regarding your HVAC systems, turn to the company with a reputation for competence and value—AllTech Services, Inc. Contact us today!