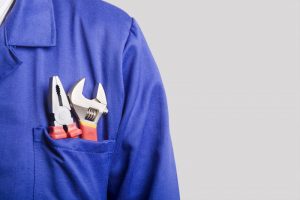 Let's face it, it is cheaper to hire a general handyman to repair a leak or unclog a drain right? Better yet, why can't you just do it yourself?
We know like these both seem as though they're appealing options, but you may actually end up regretting this choice. An ineffective or incomplete plumbing repair job can leave you calling a professional plumber anyway, and costing you more than you would have ultimately spent, to begin with.
Our professional plumbers have been on the job for years, and we've seen what can happen when homeowners choose to go for the deal rather than the tried and true professionals. However, when you are ready to hire a professional plumber, how do you know what traits to look for? How do you actually choose the right plumber for your repair or even an installation job?