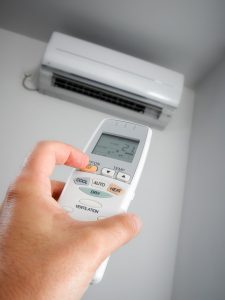 With temperatures warming, soon enough we'll be able to start using our air conditioners on a regular basis. But, what if yours was having problems last year? If it's aging and repairs just aren't a cost-effective option anymore, you may find yourself facing the decision of replacing your cooling system.
Let's say you have a central system in place. You should just stick with a new model of that system, right?
Well, not necessarily. If you have damaged ductwork that can't handle another season of use, or your heater is aging in addition to your air conditioner, then you'd do well to consider the ductless system. Be sure to contact our pros if you're unsure of your decision, and keep reading to learn of the many benefits of installing a ductless system.