The plumbing system that snakes its way through your home is vast and complex—involvin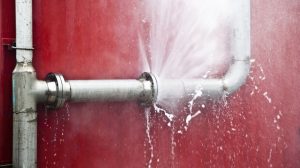 g many different piping systems and appliances. Your plumbing is one of those things that you rely on the most for your daily comfort.
It can also be one of the hardest to keep in good shape if you don't know how to. There are a number of steps you can take, however, to ensure that your plumbing system serves you well for years to come. Read further for our tips on how to take good care of your plumbing system and potentially avoid emergency professional plumbing services in Leesburg, VA as a result.
Schedule Routine Maintenance
There are a good deal of plumbing system problems that don't give off any warning signs in their early stages. In fact, most of the time, homeowners don't notice that their plumbing systems are experiencing problems at all until weeks or months later when they can actually see visible damage. Naturally, you want to stop plumbing problems long before they cause this kind of damage. And the best way to do that is to schedule routine maintenance.
Regular preventive maintenance appointments—at least once a year—allow our professional plumbers to closely examine each part of your plumbing system that could be susceptible to various problems. Services such as video pipe inspection help us check the inside of your pipes thoroughly, isolate any leaks or blockages, and repair any problems before they have the opportunity to get worse. Scheduling routine maintenance will help you cut down on plumbing repair costs, and even extend the effective lifespan of the many components of your plumbing system.
Call for Repairs When Needed
Because your plumbing system is so heavily used, issues can and do crop up between maintenance visits. While maintenance is helpful for reducing these issues, it can't prevent every single little thing that might happen. You'll almost certainly have to deal with some type of plumbing problem between sessions—such as a dripping faucet or a leaky pipe. What do these problems look like, though?
Drop in Water Pressure: Unless your city is doing some work on the pipes—which we urge you to check before panicking about a potential plumbing emergency—it's never a good sign to experience drops in water pressure. Steadily decreasing water pressure may be due to the buildup of limescale, or could be from a leak. Sudden drops in pressure, in the absence of work in your municipality, mean that there may be a pipe rupture. Turn off your water and call for a professional plumber right away.
Unusually High Water Bills: You should always take care to keep an eye on your monthly water bills from month to month. If these bills begin to climb for no obvious reason, then it could be that water is leaving your plumbing system, even if you're not using any plumbing appliances, due to a leak.
At AllTech Services, Inc. we take pride in being a value-based business and offering you the best in customer service. Whatever your plumbing needs may be, simply reach out to our team today!