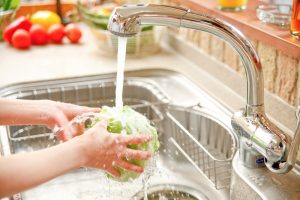 We have some bad news and some good news for you. The bad news is, your current drain cleaning method might be hurting your pipes. The good news is, there are better solutions!
If your current drain cleaning method is to use store-bought chemical drain cleaners to remove clogs in your sinks, bathtub, or shower drains, then we're afraid this is the wrong way to go. And we get it, it's frustrating to not be able to deal with a clogged or backed-up drain as quickly as possible.
Imagine you're brushing your teeth and all of the sudden have an overflowing sink, or you're taking a shower and find yourself standing in a puddle of water—you want a quick fix, right? But quick fixes are rarely fully effective and almost never permanent. You'll be treating the symptom, not the actual cause!