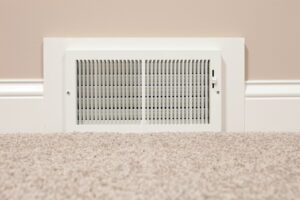 With the holidays behind us, it makes sense that many homeowners are looking to tighten up their purse strings a bit. Stretched budgets can make things like keeping your energy bills reasonable a high priority. Low utility bills will make a huge difference to you after a season of extra spending, after all.
We would like to help you stay as comfortable as possible, at a reasonable cost. This is why below we have provided some tips to help you get the most out of your heating system without astronomically high energy bills. If something else is going on that might be affecting your heating efficiency, like a repair need, please don't hesitate to give us a call. In the meantime, read on for some energy-efficiency boosting tips!
Energy-Efficiency Boosting Tips
There is more than just one way you can be clever in using your heating system as energy efficiently as possible. Read on for a few tips on how to improve efficiency and heater performance as we enter the new year.
Keep Windows and Doors Closed!
We get it—fresh air can feel great after days of stale, overly-filtered air entering your home. However, this isn't the best idea for your home comfort, since it can let the heated air from your furnace or heat pump exit your home at a faster rate, thereby increasing the demand for your heater.
Keep your windows and doors shut in order to keep warm indoors. If stale air becomes too much of a problem, talk to our team about the installation of a heat or energy recovery ventilator!
Check for Air Leaks
Your front door doesn't have to be open for you to lose out on the warm air coming from your heater! Air leaks due to drafty doors and windows, or even ductwork with tears in it, can be just as detrimental to your energy efficiency and comfort. Weatherstripping and caulking can be a huge help in addressing air leaks that could otherwise drive up your energy bills.
Keep the Temperature Set at a Reasonable Level
It can be difficult to resist the urge to drive up the number on your thermostat when it's really chilly outside. But we encourage you to remember that "blasting" your heater doesn't help the system warm your home any faster or help your home stay warm for longer—it simply causes your heater to run longer than it should have to in order to keep you comfortable.
A reasonable setting, according to the Department of Energy, is about 68°F.
Layer Up!
This isn't the most fun tip, but let's face it: sweaters, fuzzy socks, blankets, and beanies can all help you stay warm during the cooler months. Keep in mind that heat leaves our bodies from our head and extremities, so even wearing fingerless gloves can help you feel warmer so you don't have to blast your heater as much.
For professional help with your heating in McLean, look no further than AllTech Services, Inc. Contact us today!