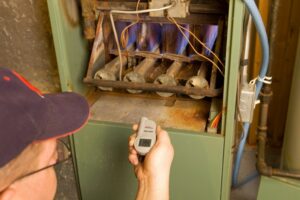 I think we could all agree that it would be fantastic if someday there was an HVAC system available that could self-diagnose when it has problems and let us know by a simple text message what it is and how to fix it. While we can't promise that won't ever happen, for now, it's not a reality, and it's up to professionals like us and observant homeowners like you to catch problems.
So, how do you know if your furnace or other heating system has problems? Well, one of the key indicators is that it's making strange noises. There are some sounds you're always going to hear coming from your heating system. The whoosh of air coming through the vents, for example, and maybe even a slight, gentle rattle of the ductwork as temperatures fluctuate.
What you should be alert to, however, is any noise outside of the usual sounds you hear. We're going to cover below what some of those sounds are, and what they might mean for your system. Read on!