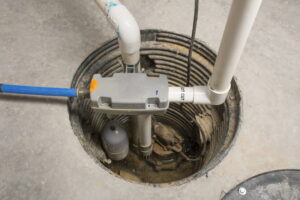 There are some things that are staples in American homes that household members hope they'll never need—but when they do need them, they're grateful they have them. Smoke alarms, carbon monoxide detectors, whole-house generators, fire extinguishers … these are just a few! And up there at the top of the list is the sump pump, essential in preventing water damage due to flooding that can come from stormy weather or even a plumbing mishap.
Of course, even though you hope you'll never need it, this doesn't mean you can ignore the sump pump. A sump pump should be tested at least once a season, and ideally after every time it gets used. Standing water within a crawlspace or basement is a major problem. It can severely damage the foundation of your home, rotting away wood and creating other hazards. For instance, it can raise the humidity level and encourage the growth of mold and mildew.
So testing the sump pump to make sure it's always ready is essential to protecting your property. But how do you do this? Read on!