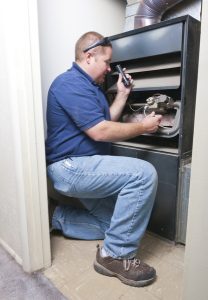 With the weather still chilly enough to need our heaters on a daily basis, chances are that if something is amiss with yours, you've taken notice. But what if it seems to be working just fine, although you skipped maintenance this year?
Heating maintenance is a service we recommend in the fall. This is because it gives our technicians the opportunity to comprehensively clean, inspect, and adjust your heater so it performs as efficiently and as effectively as possible when you need it the most.
But if you skipped maintenance, you may find yourself facing heating system problems very soon, or potentially toward the end of the season. If something does seem off, whether you had maintenance done or not, the best thing you can do is call for heating services. But what sort of problems or signs of a malfunction should be watching out for?